Wassermann Polishing Lathe:
The WP-Ex 10 II is compact and powerful polisher for daily use also at laboratories even with small space: In addition to its powerful, longlife and maintenance-free squirrel-cage motor it also convinces with a powerful and low noise suction. The daylight LED illumination and the safety glass viewing protection ensure relaxed working and correct viewing angle. Very convenient for cleaning: The polishing trough made of soft rubber can be removed very quickly and easily.
Major features at a glance:
powerful, long-life and maintenance-free squirrel-cage motor
2 settings, 1,500 resp. 3,000 min-1
micro fine dust filterbag, large capacity and easy to replace
motor with jacket-cooling, dust protected
impact-resistant, adjustable safety glass viewing protection
integrated daylight LEDs
daylight LED spot available as special accessory
high quality workmanship, most parts made of stainless steel
work area entirely made of stainless steel
easily removable full rubber polishing trough
low-noise extraction
numerous storage options
emergency off-switch and restart protection guarantee safety at work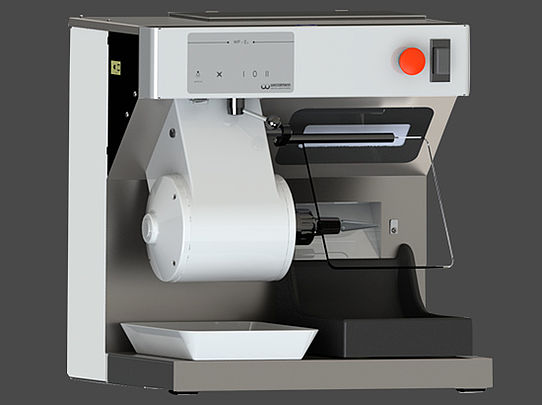 D-P 600 two-chamber polishing boxThe D-P 600 polishing box was particularly designed for the dry and wet polishing of metal and plastic components.
> The compact design requires very little space.
> The instrument is fitted with a very high-torque and maintenance-free three-phase motor with state-of-the-art speed control.
> The speed can be set continuously from 400 to 4500 rpm.
> In addition, 2 fixed speeds can be set with the push of a button (1500 and 3000 rpm).
> The last used speed remains set in the polishing box after switching off.
> The working area is optimally and brightly illuminated.
> The shockproof protection windows can be removed for cleaning.
> With integrated highpower and low-noise extraction.
> The D-P 600 is also available without extraction.
DOWNLOAD BROCHURE